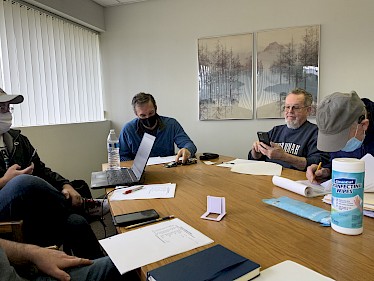 After many months of meetings, the Association Committee of the Michigan Ontario Trials Association is excited to announce the 2021 Championship Season. The Championship Season will include three non M.O.T.A Vintage Events by East Side, Great Lakes and Mid-Michigan.
The Association Committee also elected Brian Aherne to be Chairperson of M.O.T.A. Brian asked Ernie Knepp of the Michiana Trials Riders to be the new Competetion Director. Other new business included postponing the 2020 Awards Banquet to the first event of the year. David Knapp and the members of Bent Fenders will be hosting the awards ceremony at their season opener May 1st in Sunny Flushing, Michigan.
The new Competition Director is requiring all rider's that want to compete for Championship points this year, to be on his list by February 1, 2021. If interested contact a club representative today.