Twin Shock Observed Trials Event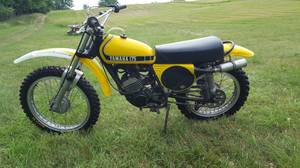 Metamora, MI - Great Lakes Trials Club in Metamora, Michigan are hosting another great Vintage Twin Show Event June 3rd (Saturday) 2017.
Location: 2652 Brocker Rd., Metamora, MI
Start Time: 12:00 p.m. (EST)
Sign Up: Opens 2 hours before start of event
AMA membership required and available at event ($49)
Gear: Proper helmet, boots, and silencer mandatory
Youth: Youth riders welcomed on qualifying bikes. Youth rider wavier required.
Entry Fees: $20/day
A twin-shock bike must have the following to qualify:
Twin shocks
Air-cooled
Drum brakes
Cable clutch.
NOTE – There will NOT be an air-cooled mono class this year due to poor participation at last year's event.
Trials Incorporated (our trials friends to the south) will be including this event as a qualifying round as part of their Vintage Cup series. Information on TI's vintage cup series can be found on the internet at trialsinc.org….check it out, it's a great series to get involved in.
Camping is allowed and port-O-lets available. Trophies will be awarded for top finishers. Section difficulty level will be comparable to Novice/Intermediate lines…But, at the discretion of the event Referee(s), selected and/or "advanced level" riders will be asked to ride the designated "Equalizer" gate/section marker splits. The difficulty level of the Equalizer line* will be comparable to Sportsman lines at local events.