Event News and Updates
---
The awards committee has finalized the banquet and we are scheduled December 9, 2023 at the VFW Lodge in Charlotte, MI. Click for more information
LIVE from NATC with Biff plus Sportsman of the year plus get your rules changes into your Presidents!
Hello all MOTA members. Your faithful chair person here has been busy making sure this big ship keeps on going. First off thank you all for a great year! I want to remind you all to get your rules changes into your presidents along with your nomination for sportsman of the year. If you don't have a club president thats easy to fix by just joining a club! We appreciate your help! DEADLINE NOVEMBER 1st!
Secondly I am live here at NATC's fall meeting after a wonderful day spent at Holley Oaks. MOTA is certainly appreciated and we are really excited at having our name potentially as part of our larger national organization.... More to come and nothing is official.... :)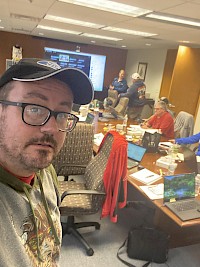 >>>>>>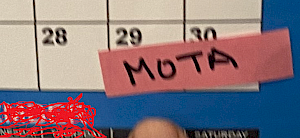 >>>>
2023 Handbook Published
The 2023 M.O.T.A. Handbook has been released by Les Mason and can be viewed and downloaded in the Resources section of the MOTA website.
All MOTA Points competing riders should contact their club's representative to make sure they are on the 2023 Roster.
---
Popular Links
Our site keeps growing so here are some popular links to help you around the site. If you have questions please feel free to contact a club or member near you.
---
Celebrating 58 years of Promoting Trials Events
The Michigan Ontario Trials Association is proud of its rich history in promoting the sport of Observed Motorcycle Trials in the Michigan and Ontario regions. A Non-Profit organization devoted to promoting observed motorcycle trials activity in the Michigan-Ontario Area. Composed of a number of member clubs, M.O.T.A. sponsors virtually all trials events held in the area. Each observed trials is organized and conducted by one of the member clubs solely for the enjoyment of other M.O.T.A. club members, and any other riders who wish to participate. Any fees collected are intended only to provide enough funds to perpetuate the sport.